CRT Business Training is Exceptional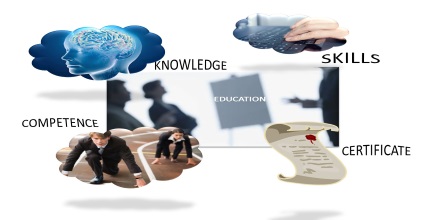 CRT IT Trainers provide training and instructional (material) design. We possess extensive experience in analyzing, designing, developing, implementing and evaluating (A.D.D.I.E.) technical as well as non-technical instructional content/courses and materials. We embrace a Multiple Intelligence learning modality, as such our eLearning, CBT/WBT as well as instructor lead training (ILT) courses and materials which emphasize competency-based, blended-learning (integrating research and real-life application of Learning Technology and Development modalities) delivery systems which empower us to offer best-in-class service that attracts the interest of large numbers of students who look forward to and enjoy participating in our quality educational sessions.
Our product and service categories include, but are not limited to: Science, Technology, Engineering & Mathematics (STEM) and soft skill topics such as: Introduction to Leadership, Fundamentals of Leadership, Introduction to Quality, Executive Coaching, Communications, Sales, Organizational Personal Change, Lean 6Sigma, Green & Black Belt, Customer Service, Hospitality Excellence, Tolerance, Psychology, Excellence in Client Services, Behaviorism, Career Development I & II, Material Requirements Planning (with Inventory Management Control), Evidence-Based & Predictive Decision Support/Knowledge Management Systems (DSS/KMS), e-Business/e-Commerce Information Systems, e-Learning, LMS, Healthcare Management, Administration & Leadership as well as Project and Program Management (PM), to name a few of our instructional topics.